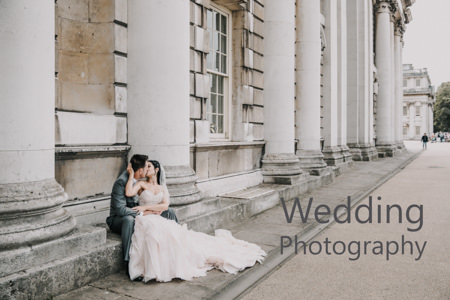 There is only one chance to get it right.
It takes you months, or years, to prepare for this joyful and important day in your lives, bringing together people who love you and whom you love. You laughed, you cried, you danced, you embraced your guests.
After the day, it will be your wedding photos that allow you to relive these monumental moments and cherish your memories.
Belle Photo Journey has been featured in ...
My Wedding Photography Style and Approach
I always think about and remind myself what a wedding couple would like for their wedding photos (and I have gone through that thinking process myself when I got married). Ideally they would like a set of natural and unstaged photos that unfold the stories of the day; with the photographer capturing candid moments you might have missed while you are surrounded and congratulated by your guests. But also, they would like some natural-looking portraiture of them on this important day that showcase their connections and love for each other. My approach for your big day comprises of the two: unobstructed documentary (also known as reportage or journalistic) wedding photography and relaxed portraitures.
Often couples tell me that they are 'terrible' in front of the cameras, and do not feel confident with posing. Most of us are not models and rarely have professional photos taken. That's why having a photographer who can gently guide you with posing is important, sometimes you would be amazed how making those slight turns or moving a few inches would create much more moving images! Many couples actually find those mini portraiture sessions in between events an enjoyable getaway to spend your private moments together as husband and wife. And of course, you can always choose not to have posed photos taken altogether if it is simply not your thing!
More About Me as a Wedding Photographer
My clients frequently comment on how friendly and easy going I am and how well I mix with the wedding guests. I naturally enjoy meeting people and love the vibe of being a part of people's happiest moments. The bonus is that by blending in, I capture relaxed and natural candid images of both the happy couple and the guests.
I am also a qualified makeup artist – hence have a set of trained eyes seeing how makeup and photography work together in bringing the best out of you. Also later into the day, if you need some help with a minor touch up, I am on hand to assist!
Next Steps
Please reach out to me via the Contact Form for an initial consultation. As a North London based photographer, we can meet in Central or North London for a coffee to chat over your big day and your requirements. I would love to know you in person and hear about your inspirations for your wedding. Or we can chat over the phone / FaceTime / Whatapps / Skype, whichever works best for you.
I look forward to hearing from you!
Pricing
I provide various wedding packages. A comprehensive wedding photography package starts from £1200.
Please contact me to request further details or to book.