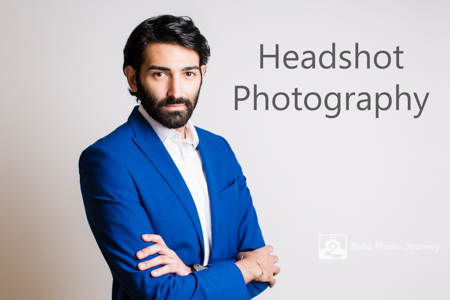 In this digital era, people often see your social media or corporate profile before greeting you in person.
A professional headshot ensures you communicate the right image, and starts to build trust and confidence before your first physical interaction, whether it is for your social media profile, business website or your spotlight portfolio.
Headshots style & location
I offer head shot sessions in my studio in North London, as well as on location that suit your needs. As a lot of people may only want a few images for their various profiles, we offer budget friendly mini sessions to accommodate this need. If you would like to have a more extensive and in-depth photo session with multiple look or themes, please see our portrait photography.
What to expect for your professional headshot session
We will start with a phone consultation ahead of the shoot. It is always useful for me as the photographer to know the purpose of your shoot, the messages you would like to communicate, and a lot of times, the profession you are in.
The headshot session is generally around 30 minutes in duration, during which up to 2 looks are encouraged. I will take both close-ups and half-body photos. While headshots mostly focus on the area from head down to chest level, incorporating the arms and half-body does help communication through body language, so I normally take a combination of both.
Kind Words
"Bel is very professional, welcoming and patient. She really knows how to get the best out of a subject, I am delighted with the photos that she did for me. I would definitely recommend her!"
- Teresa
"Belinda is a great photographer and very professional. I'm very happy with the headshots she took of me in her studio and I definitely recommend her."
- Fabio
"A head shot experience with Belinda is more than just photos taken in her studio. She is keen to understand your requirements and purpose of the head shot, so she can produce photos that best represent you. She relaxes my nerves and makes the whole experience very pleasant, and the photos reflect that."
- Kate
Pricing
I offer a studio headshot session at my North London (Crouch End) studio, and 3 retouched images of choice, at a package price of £195. If you would like to have the photos taken at your office or other location, please contact me here for a bespoke quote.
If you are looking into having headshots taken for your whole team or office, please contact me for group bookings. As a general rule, the more people I photograph during the same session, the more economical per head it is going to be.
Please contact me to request further details or to book.