Capturing holiday memories with lifestyle family photography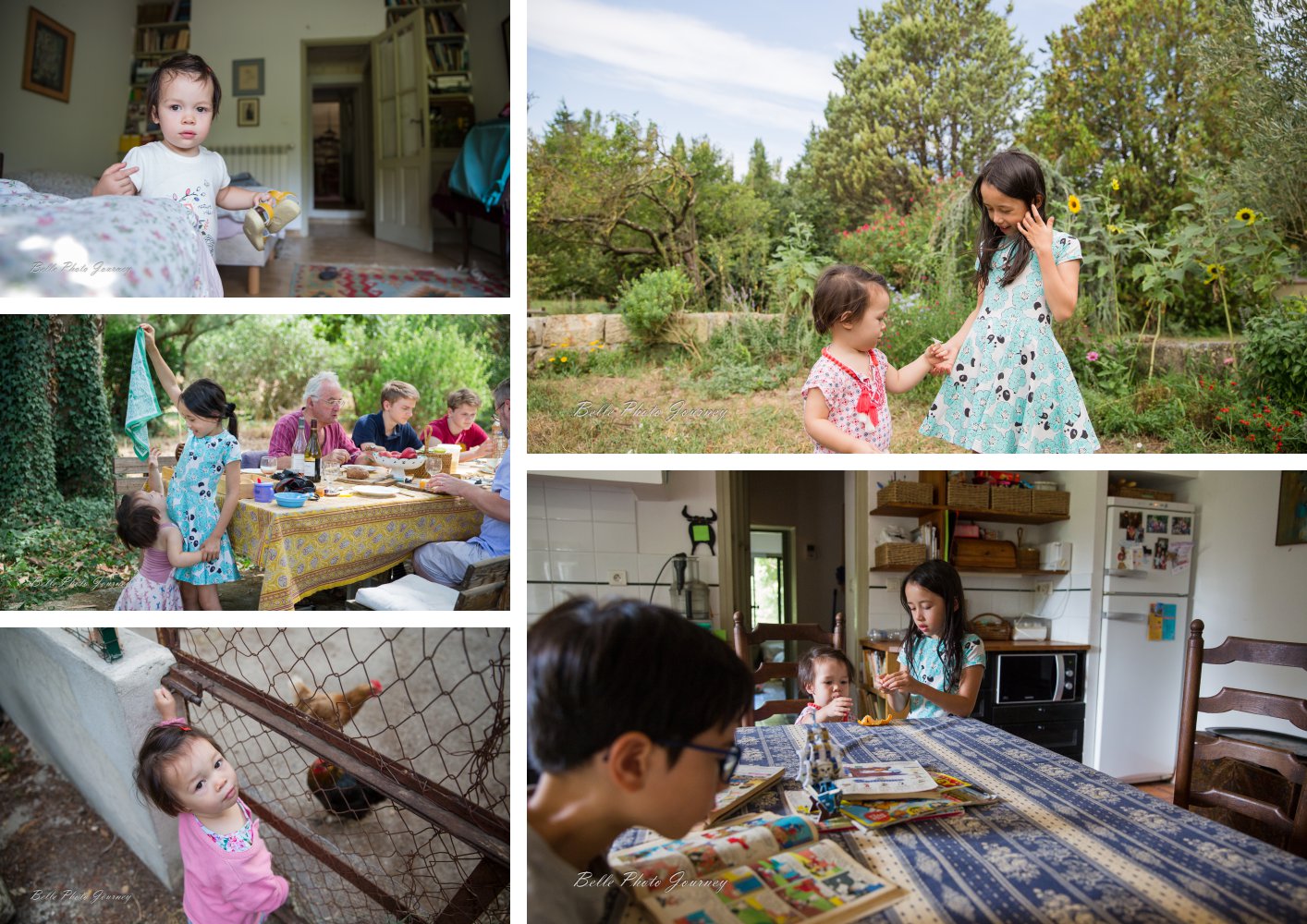 Summer holiday is officially over! As a new school year starts we always exclaim: is it really gone? Time goes too quick!
Some of my favourite photo shots taken this summer reflect a very enjoyable holiday with my extended family in South of France, kicking back in the garden among big trees that were older than me. What were the ingredients that made the holiday so pleasant? Was it the uncompromising summer heat? The notorious alfresco dining and free flow Provencal rose wine? The pleasant murmur of chatter among different groups filling the air? The laugher (and occasional scream) of children playing together? The smell of musk and lavender? The dogs' gentle barks? It must be a combination of all.
There were times I just wanted to live the moments and explore this sensory overload with my eyes, ears and nose. There were also times I wanted to record it all so that I could savour the memories in later days, whether is in the coming autumn months or in more distant years to come, when we fondly recount the memories 'that year in South of France....' Without distracting the different family members from their activities, I just quietly picked up the cameras, turned on the silent mode of the cameras and quietly snapped the pictures while everyone was absorbed in his or her own world. That is the beauty of lifestyle photography, capturing an uninterrupted and unstaged world. The key is always about catching the moments, the connections and emotions between family members.
Lifestyle photography also works well with very young children who can barely stay still, or children who are camera shy. The further distance to the camera lens and candid nature of the photography tend to relax children (or even adults) who otherwise might object to being photographed.
Not sure about whether lifestyle family photography session is a good fit for you and family? Please get in contact by clicking here and let's have a chat.
Belinda Burton of Belle Photo Journey is a keen portrait photographer who loves meeting people and preserving memories.